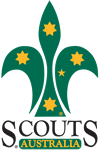 Buderim
Caloundra
Kawana
Landsborough
Buderim Scout Group
The Buderim Scout Group have operated in Buderim for over 50 years and were one of the first scout groups in the State of Queensland.

The Den was built by the scouts and their families on land donated for that purpose beside Martins Creek, at the top of Lindsay Road.

It is not too big a statement to say that the Buderim Scouts is the most significant children's organisation on the Buderim Mountain outside of the school. The groups meet each week and learn a mix of traditional and modern scouting skills, plus they attend regular camps both at the den, Lake MacDonald, Rocky Creek (near Landsborough) and elsewhere.

If you want to get your kids into the Buderim Scouts, be aware that the sections are generally full, due to the group's popularity and you may have to wait. Something else which you must understand, is that when your child joins the Buderim Scouts, your family is expected to join in. Parents are expected to help with fund raising, running and working in the committees, even going on camps as helpers etc.

The biggest and most consistent need in the Scouts is for new leaders. Put your hand up as a leader and you will be fully trained by the Australian Scouting Movement at no cost to yourself. So if there is no place for your child, why not take on a leader's role and create a group for them?
| | | |
| --- | --- | --- |
| Section | Meeting Times | Ages |
| Cubs | Monday - 4:45pm - 6:30pm | 7 - 10½ |
| Scouts | Tuesday - 6:00pm - 8:00pm | 10½ - 14½ |
| Venturers | Wednesday - 6:30pm to 8:30pm | 14½ - 18 |
| Rovers | Monday - 7:00pm - 9:00pm | 18 - 26 |
Where is the Buderim Scout Group located?
Buderim Scouting Group is located in the Heart of Buderim on Lindsay Road next to the Buderim Firestation.